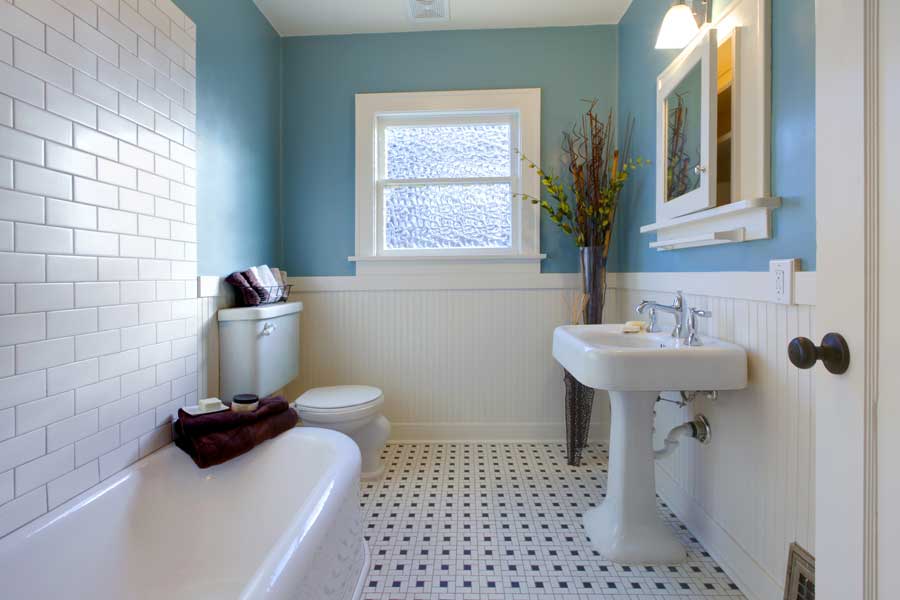 Natural light in a bathroom can really make bathroom activities a more enjoyable experience. It can make getting ready easier, it can make relaxing in a bath more soothing, and it can also just highlight the design features of the bathroom itself so that it looks nice. If you love the natural light your bathroom windows provide but crave a bit more privacy, here are some stylish ways to increase window privacy.
Decorative Film
One option that is available to you is decorative film. Decorative film is easy to install and comes in many different patterns and colors. Do bear in mind, though, that you cannot see through decorative film. So, while it will allow light to pour into the bathroom, it will take away some visibility to the outside.
Tints
Adding a tint to your bathroom windows will also aid in creating more privacy. The upside to tints as opposed to films is that they will add privacy without taking away your view of the outdoors. Tints generally need to be installed by a professional, but if you are only doing a window or two, the cost of hiring a professional for this is pretty reasonable.
Frosted Glass Spray
Another DIY friendly solution is frosted glass spray paint. This option can be layered, so you can customize the amount of privacy you get. You can pick this type of spray paint up at most craft and home improvement stores.
Outdoor Privacy Screen
Installing a privacy screen onto the outside of your windows is another great privacy option. They are usually constructed of rows of slats so that peering eyes cannot see into your bathroom, but it does not prevent light from coming in.
Houseplants
You can also place houseplants in a strategic manner to increase privacy. Houseplants usually thrive in a bathroom setting due to the increased humidity and they also love light. A few orchids or ferns on your windowsill will amp up the ambiance in your bathroom and also obscure the view into the bathroom.
Don't let the fear of nosy neighbors stop you from enjoying your time in your bathroom! Dress your windows with one of the options we discussed today to get all the light and privacy you want.​
If you want windows that are built for privacy from the start, with a custom home build you can do just that. When you choose to work with KCI to build your custom home, we will create your home with all the little details you desire.
By KCI Homes 9-20-2022