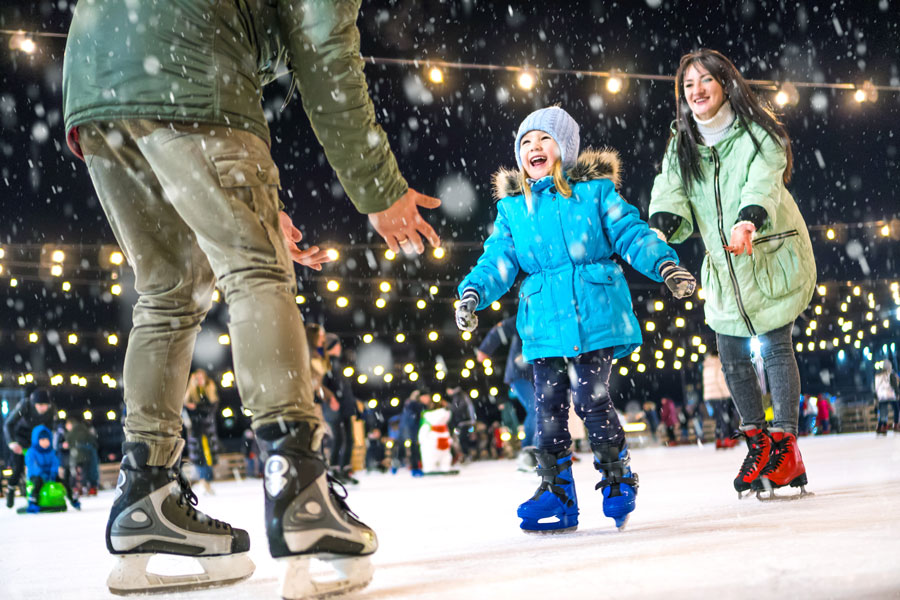 At KCI, our home base is in Oklahoma. We love enriching the state we love by building homes and communities that add value to the surrounding area. We get a true four seasons here, and while many people slow down during the Wintertime, that does not mean that all the fun has to stop for you! There are so many great things that can occupy your time during the cold weather months, and we are going to share a few of our favorites here today.
Enjoy a Day of Free Fishing
If you are a fan of fishing, you'll love Oklahoma. Thanks to mild Winters, fishing most of the year is possible. In fact, every first Saturday of each month fishing is free of fees in OKC. You'll still need a permit but taking advantage of this city perk will guarantee a fun and relaxing day.
Strap On Your Ice Skates
Another fun Winter activity can be ice skating. If you want to enjoy the Winter scenes while you skate, make a trip to the Devon or Edmond ice rink. If the day is just bitterly cold, you can try out one of OKC's indoor rinks. Either way, ice skating can be a great way to spend the afternoon and can be extra rewarding if you cap off the day with a hot chocolate.
See the Beauty of Eagles
Eagles are truly a sight to behold, but these majestic predators don't grace every sky in the country. Thankfully for those in Oklahoma, they can catch a glimpse of these birds during the Winter months. Some of the best places to do so include, Quartz Mountain Nature Park, Salt Plains National Wildlife Refuge, and Arcadia Lake.
Step Into the Past
For all the history buffs, make a trip to the historic city of Gutherie. Here you can get a glimpse into the Oklahoma of days past. Ornate, Victorian style buildings grace the downtown center to transport you to a time when Oklahoma was the Wild West.
Grab a Brewski at a Local Brewery
After a day of eagle watching, fishing, ice skating, or visiting Gutherie, what better way to wind down than with a local brew? Almost every state has their own locally brewed beer these days and Oklahoma is no different. Angry Scotsman, Stonecloud, Anthem Brewing, these are just a few of the favorite spots to gather. If you are extra keen on how the beer is processed and produced, why not sign up for a tour of one of these facilities as well! Brewery tours are brimming with free samples and fun facts galore.
And there you have it! A few of our favorite things to do in Oklahoma in the Wintertime. So, get out there and start having some fun!
By KCI Homes 1-26-2023