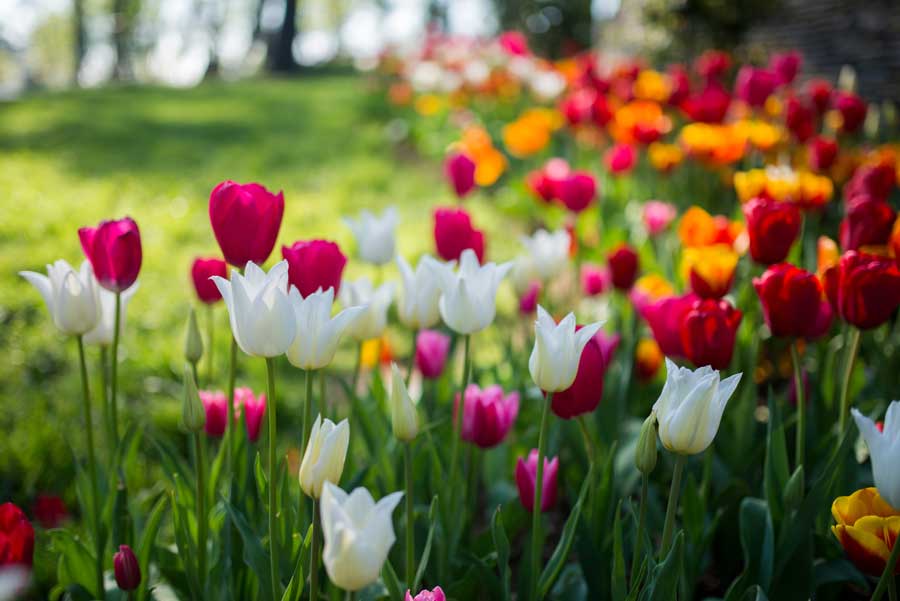 Spring is on the way! And as March signals the transition into this season, here are some home maintenance chores that are perfect for this time of year.
Clean Up Debris
Start by removing any debris that may have accumulated over the winter such as fallen branches, leaves, and dead plants. This will not only make your yard look neater but also help prevent any potential hazards.
Prune Trees and Shrubs
Spring is a good time to prune trees and shrubs to promote healthy growth and remove any dead or damaged branches. Be sure to research the specific plants in your yard before pruning to ensure that you don't harm them.
Rake and Fertilize Lawn
Rake your lawn to remove any thatch or dead grass, and then fertilize it to promote healthy growth. This will help your lawn look lush and green throughout the spring and summer months.
Clean and Repair Patio Furniture
You have to have places to entertain and relax! Clean your patio furniture thoroughly to remove any dirt or grime that may have accumulated over the winter. Check for any damage or wear and tear and make any necessary repairs or replacements.
Add Color with Plants
Spring is the perfect time to add color to your yard and patio with plants. A basket of pansies or a pot of pollinator favorites are sure to roll out the red carpet for spring.
Upgrade Outdoor Lighting
Upgrade your outdoor lighting to make your yard and patio more inviting and functional at night. Consider adding string lights, lanterns, or even motion sensor lights for added security.
Prepare for Outdoor Entertaining
Finally, what is an outdoor space if you do not share it with friends and family! Make sure that you have plenty of comfortable seating and make sure that your grill or smoker is cleaned, primed, and ready for grilling season.
Getting your yard and patio ready for spring takes some effort, but it's worth it to create an outdoor living space that you can enjoy throughout the season. By following these tips, you can ensure that your outdoor space is clean, functional, and inviting.
Our KCI Homes are outfitted with desirable yards and patio spaces from the beginning. And for those that want something more custom tailored to them, we offer custom home building as well. Whatever your wants and needs are, we can accommodate them. Reach out to us when you are ready to start the process of finding your dream home.
By KCI Homes 3-23-2023