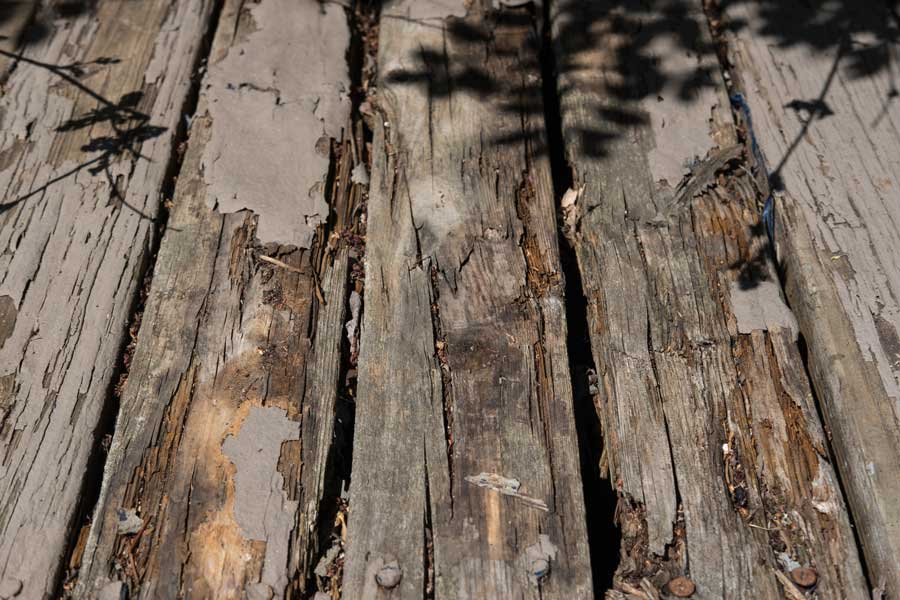 The lifespan of a deck varies based on outside elements, usage, type of material, as well as the amount of maintenance they have received. If your deck is looking a little worse for wear, how can you tell if it simply needs repairing or if it just needs a full replacement? Let's find out.
Take Into Account How Old the Deck Is
The first thing that can help you determine if your deck needs to be replaced or not is considering its age. For frame of reference, traditional wood decks can last between 10-15 years, composite decks can last 20-25 years, and capped polymer decks can last up to 50 years. If your deck is nearing the end of its lifespan and you are noticing signs of rotting and failing, it is a good idea to replace it. However, if your deck should still have years of life left in it, replacing a few boards or rusty nails can do the trick.
Do a Thorough Inspection of Your Deck
Before taking on repairs yourself or calling out a contractor, it is good to first inspect your deck thoroughly to assess the extent of the damage. A good place to start is the ledger board. This is the piece of wood that attaches to your home. If this board is rotten or badly damaged, it will compromise the stability of your deck and it can collapse. If you find that this board is in bad shape, a replacement is necessary.
A second area to inspect is the underbelly of the deck. Understandably, the beam and joists that support your deck need to be healthy and strong. The underbelly of your deck is quite prone to water damage, however, as water naturally drains under the deck. Which is why you should regularly inspect this area of the deck. If caught early on, a pro can easily repair water damaged pieces. The longer the water damage goes unnoticed, on the other hand, the more likely a replacement will be needed.
The third area you should inspect is the posts, railings, fascia boards, and deck surface. If one or two of these things need repairing, it can be worth it, but if many of the things need repairs, it can be cheaper to just rebuild the deck. If you are seeing a lot of rot, call a contractor and get a quote for a replacement. You may find that that is the best option.
All in all, decks are wonderfully fun places to relax and hang out. If you keep up with maintenance, yours should last decades.
KCI is a homebuilder in the OKC area. We build homes on lots that give you the freedom to deck out your backyard in any way you desire. Look at our available homes today!
By KCI Homes 6-22-2022